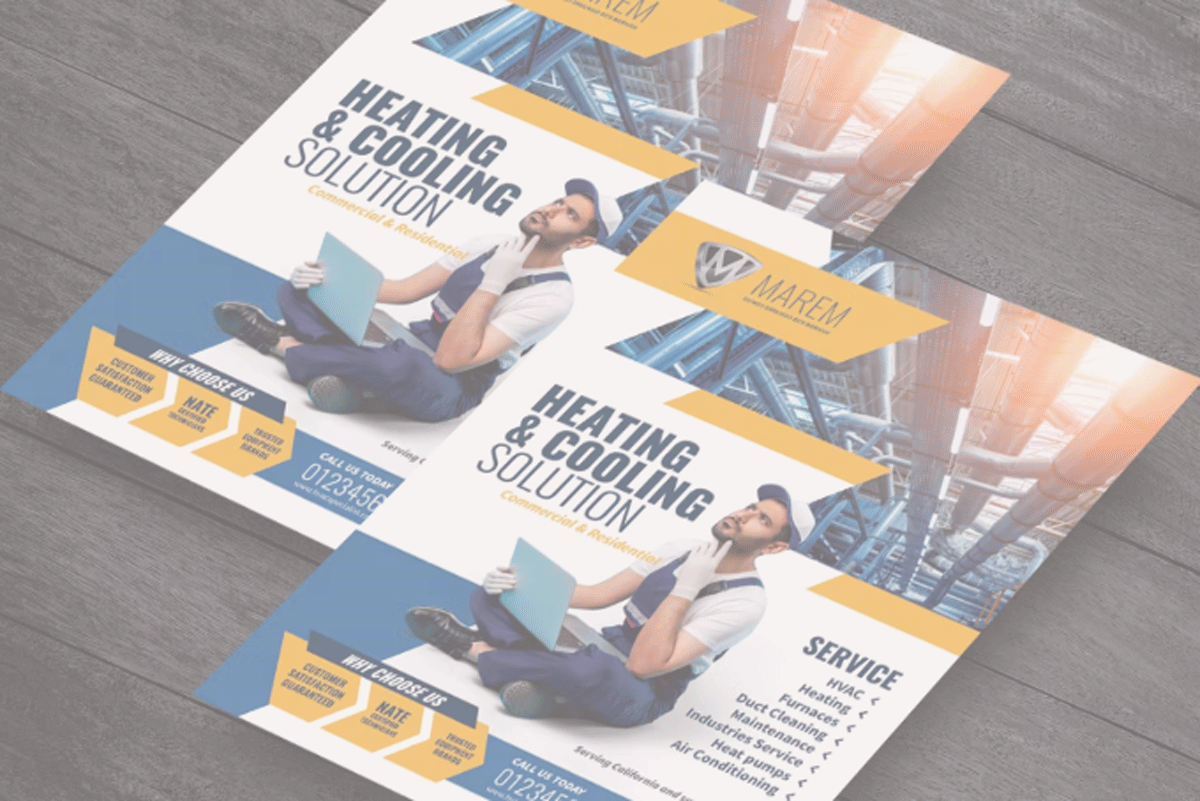 HVAC Direct Mail
March 15, 2023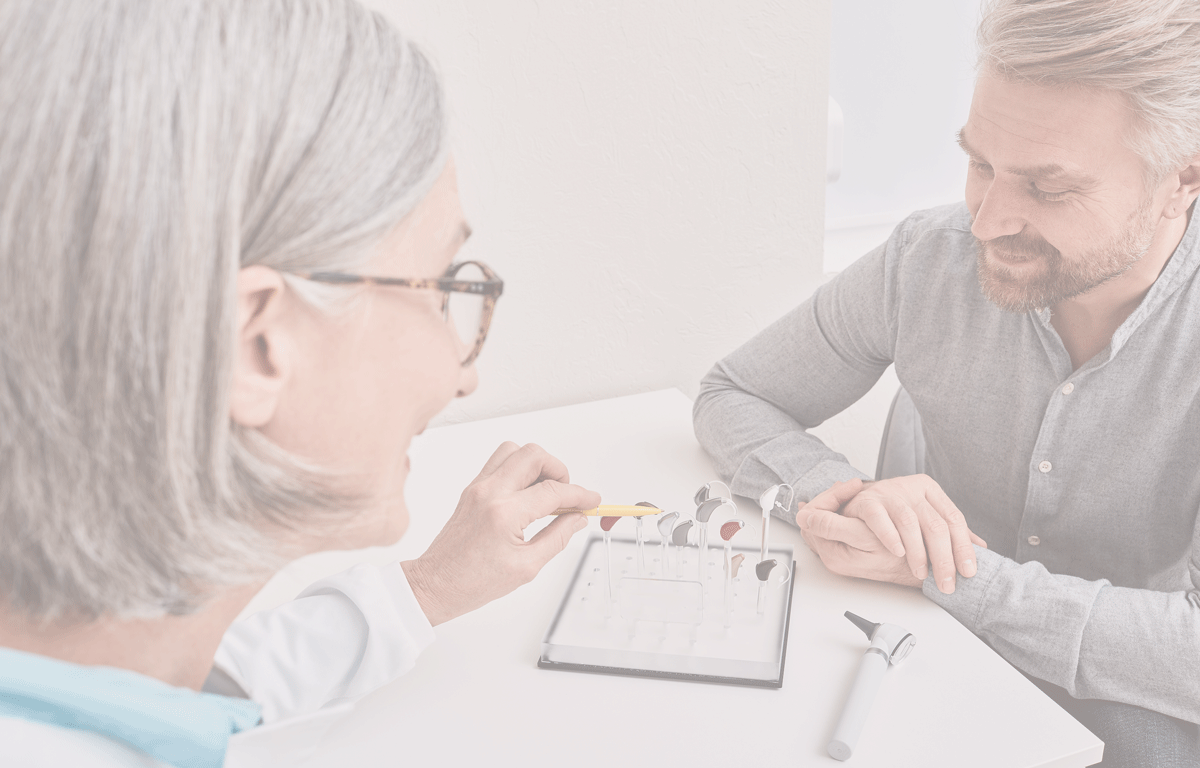 Audiology Advertising – How to Promote An Audiology Practice
April 14, 2023
The past few years there's been a definite increase in businesses and organizations using QR codes but in reality, they've been around for a long time. But even now we've found that it's not clear exactly how they work or the benefits especially for Nonprofits. The use of QR codes for nonprofits is key to increase donations, support and overall awareness.
In This guide to QR Codes for Nonprofits we'll cover
What a QR Code is
How to Create a QR Code for your Nonprofit
Different Nonprofit QR Code Use Cases
How Much QR Codes Cost to Make
Design Tips for QR Codes
What Is a QR Code
A QR Code is actually part acronym where the QR stands for Quick Response, so a Quick Response Code, but what is a QR Code? It's a type of barcode that digital scanners and imaging devices (like a phone) can read to store information and generate an action. There are also two kinds of QR Codes, Static and Dynamic, one can't be changed and the other can, but we won't go into detail on those for the purposes of this article.
So for most nonprofits that are using QR Codes you're likely thinking about the action of scanning the QR Code and transporting the person who scanned it to a landing page, registration page, a video, online application or other communication that your nonprofit is promoting.
When it comes to the use of QR Codes for nonprofits you aren't limited to any single type of method or application, which gives you the creative freedom to create an experience that will move donors to give, political allies to engage as well as increase brand awareness.
How to Create a QR Code
How can a nonprofit create a QR Code?
This is a great question and there really is only one easy way to create a QR code and that is to use a QR Code generator.
QR Code Generator for Nonprofits
What is a QR Code generator?
For most nonprofits you'll simply use an online generator to create your QR Code due to the ease of creation, management and price point. These QR Code generator websites allow you to input the information you want the QR Code to store and the action you want the QR Code to deliver, "Hit Submit" and save the resulting QR Code.
They are actually really simple to use!
What is the best QR Code generator for a nonprofit?
While there is no QR Code generator tool out there specifically created for nonprofits you'll find a number of generators that are consistently viewed as being the best on the market.
Below we're listing out a handful of the top QR Code generators that nonprofits use in their marketing campaigns.
Top QR Code Generators Used by Nonprofits
Step by Step Instructions for a Nonprofit to Create A QR Code
It's actually very easy to create a QR Code for your nonprofit. Here is a list of steps to take when generating one for your organization.
Step 1. Navigate to the QR Code Generator Website of Your Choice
Step 2. Start a New Project and Enter Your Destination URL
Step 3. Customize your QR code to Look How You Want
Step 4. Download the QR Code File
Step 5. Place the QR Code File Into Your Artwork (Print or Digital)
Every QR Code generator uses those same steps to get the job done. Very Easy!
Branded QR Codes for Nonprofits
When we talk about branded QR Codes or custom QR Codes for nonprofits we are speaking about the non-traditional looking codes that utilize other elements in the design. You've likely seen these at some point used in a creative marketing campaign by a consumer brand or high profile nonprofit.
Below you can see a screenshot of a Google image search that brings up a number of these branded, custom and unique QR Codes.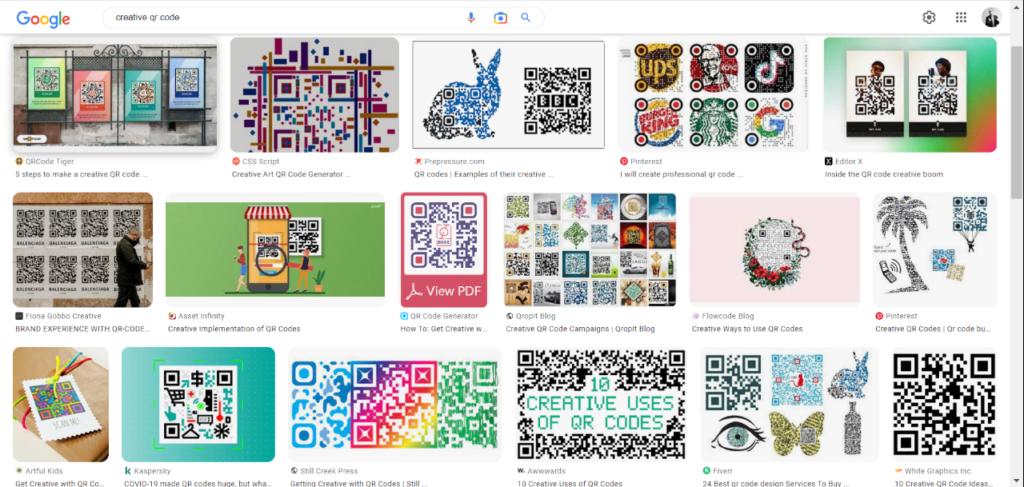 Something like this could work extremely well for your nonprofit by including custom branded QR Codes that add to the experience for donors, partners, influencers and employees.
Every QR Code will contain the standard requirements for them to work, but by adding design features that blend into the square code you can turn them into something amazing and fun which is guaranteed to increase awareness and engagement for your nonprofit.
QR Code Use Cases for Nonprofits
As a nonprofit you're hosting events, fundraising and utilizing a lot of printed materials so the potential uses of QR codes are endless. Here we're sharing a list of some of the most common use cases of QR codes for nonprofits.
Direct Mail
The most common place we see nonprofits use QR codes is in direct mail campaigns. Whether you're sending out a direct mail piece for appeal season or to promote an event, creating and including QR codes in your campaign are an easy and effective way to increase response rate, donations and participation. Nonprofit direct mail campaigns often come in the form of:
Postcards
Letters
Dimensional Mail
Fundraising Events
As a nonprofit, fundraising events present a huge opportunity for bringing in new and returning supporters as well as overall awareness of your organization. Using QR codes to promote these events is key to increasing attendance and even financial support. Some of the most common nonprofit fundraising events include:
Galas
Trivia Nights
Bingo
Run / Walks
Posters
You're likely using printed posters to promote fundraising events so an easy way to share additional information about your event is by including a QR code on the poster that links to the event page where someone can purchase tickets or RSVP or simply donate to your nonprofit.
Business Cards
Business cards are still an effective networking tool but they can also serve as a marketing tool. Add a QR code to your business card to share additional contact or business information, link to your nonprofit social media profiles or even share a page where someone can donate.
Banners
If you're hosting an event you'll likely have a printed banner and that's a great opportunity to have a QR code that links to your donation page so attendees can easily donate while at the event.
Window Graphics
From vinyl lettering to window clings, window graphics are a useful marketing tool for your nonprofit and the inclusion of QR codes can almost guarantee that you see an increase in traffic to your website or social media profiles.
Wall Graphics
Using wall graphics at events create a unique experience for those in attendance and since the graphics are likely temporary, why not take the opportunity to drive home your nonprofit's message and cause? Include QR codes in your wall graphic design and encourage people to scan it. You can share testimonials, social channels or a place to donate.
Door Hangers
A cost effective way to reach a large audience for your nonprofit is with door hangers whether that be on residential neighborhood doors or business doors. Add a QR code to the door hanger to easily get more traffic to your organization's website.
Newsletters
You're probably sending out monthly, quarterly or annual newsletters via direct mail to your supporters with the goal of retaining the support of existing donors and hopefully bringing in new ones as well. An easy way for recipients to support you is if you include a QR code that links directly to your donation page.
Flyers
Similar to posters, flyers are an affordable way to promote your events. Include a QR code to make it easy for someone seeing your flyer to learn more, purchase tickets or donate to the cause.
Playbills
Most community theaters that put on shows have some sort of playbill or program with a place for local businesses or organizations to promote themselves. Snag a spot in a show program or Playbill to promote your nonprofit and have a QR code present so while people wait for the show to start, they can check out your website.
Table Tents
Table tents are an effective method of marketing and fundraising especially at events because they are in the face of those in attendance and they can take in the information present at their convenience. Take the opportunity to get more eyes on your nonprofit's website by adding a QR code to your table tent design. You could also use QR codes to link to your social media profiles.
Promo Products
If you have branded promotional products or merchandise for your nonprofit that you give out to donors or event attendees, you're getting your organization in the hands of those that already support you. Add a QR code to some of those products to send people to your donation or social pages.
How Much Do QR Codes Cost?
When asked, "How Much Do QR Codes Cost?", the answer varies depending on what tools you use and the labor that goes into it. In terms of QR code generators and maintenance, some are completely free and some have monthly fees to maintain the code. Typically the paid tools also provide data on scan usage as well as allow for most customization of the QR code. The decision to use either a static or dynamic QR code also affects what you can expect for total cost.
Another thing to consider on the cost of QR codes is the labor involved in set up and usage. They are fairly easy to create and include on your marketing piece but there is some time needed to decide where the code is linking to, is it going to be a unique page used just for the purpose of the QR code? Do you need to create a new page for the QR code or will you use an existing page on your website?
All of these factors play into how much do QR codes cost but depending on the generator tool and features you're wanting, you can expect to spend anywhere from $0 – $100 a month.
QR Code Design Tips
Like any other element used in a nonprofit marketing campaign the QR Code needs to be thoughtfully designed. And as with most things designed in the nonprofit world you need to ensure that your designs are being done in a way that supports the goal of the campaign.
The QR Code design tips we'll share here are focused on generating the best experience for your nonprofit's brand, donors, ease of giving and brand consistency.
QR Code Design Tip 1: Keep your QR Code Readable
You need to make sure the QR Code itself is readable and scannable so that it can do it's job. If the code is blurry or messed up in some way it may not work at all.
QR Code Design Tip 2: Use Contrasting Colors
By using contrasting colors it helps with the readability of the QR Code and helps it stand out. But you'll also be able to incorporate your nonprofits branded colors here as well.
QR Code Design Tip 3: Isolate Your QR Code
If you isolate your QR Code by placing it in an area on your marketing piece that isn't cluttered it makes it more obvious and attracts more viewers to look at the code and ultimately scan it.
QR Code Design Tip 4: Grab Attention
The other QR Code tips are ways of grabbing attention, but you can get really creative here as well and do things that are highly customized or even designed in a way that generates higher responses and better follow up engagement.
Who knew there was so much to know when it comes to talking about QR Codes for Nonprofits! With all of the information we've shared with you here, it's hopefully easier for you to move forward on creating a QR Code that supports the goals of your nonprofits marketing initiatives and overall mission.
Contact Us Now for More Information
Phone:
724-837-0530