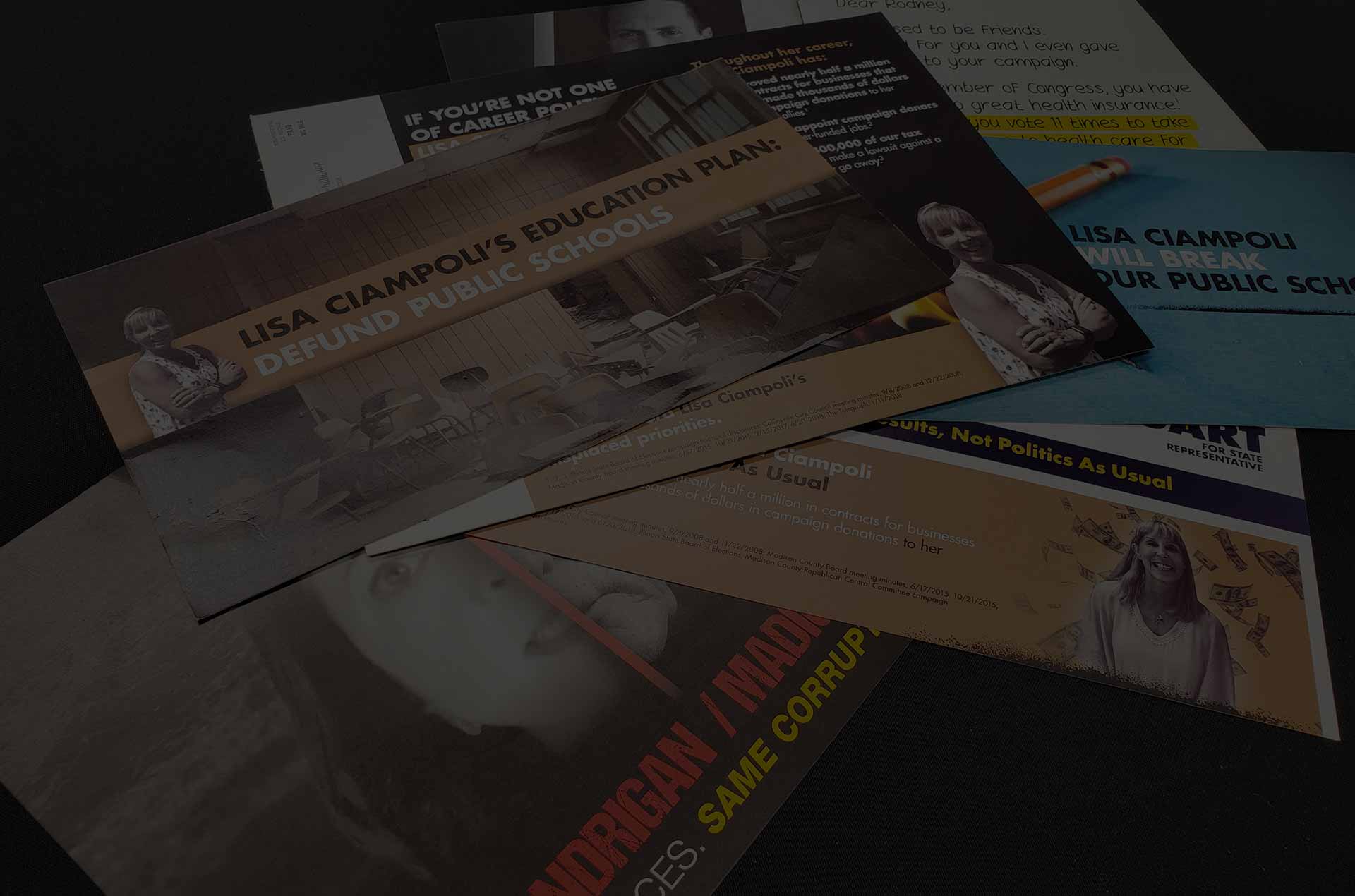 Direct Mail Services
Direct mail  is one of the most budget friendly and highly effective marketing channels. Getting physical pieces in the hands of your customers leaves a memorable impression that connects them to your company.
Direct mail allows for greater personalization, with customized messaging for certain customers. With custom direct mail services, businesses can send their message to the right people quickly and easily, without spending too much time on advertising. It will help businesses capture customer data and track response rates. 
Direct Mail Marketing is
Effective & Affordable
---
Unmatched marketing results.
Direct mail marketing creates a sensory experience.
Increase recall and awareness!
Get Started with Direct Mail Marketing Services
While direct mail isn't new, it has become a prominent marketing channel once again.
Getting the attention of customers has never been easier with printed direct mail marketing that is focused on meeting a need.
Questions we commonly get are, "How much does direct mail cost?", "What direct mail marketing services do you offer?", "What types of direct mail do you print?". All of these are great questions and the simple answer is it depends on the needs of your project. So contact us today and get the information you need to get your direct mail campaign started.
With our JPress 750S, we produce direct mail faster and at better pricing than conventional printing companies with our state-of-the-art technology and large production sheet size!
Direct Mail Advertising Options
Direct mail advertising and marketing is a unique collection of print options that get "directly" in front of your customers through the mail. This means you have the opportunity to create a notable experience using many different types of printed products.

Direct mail advertising gives you access to pieces like postcards, letters, inserts, flyers, brochures and more. With a veriety of options for finishing, sizes and packaging.

We also offer Every Door Direct Mail (EDDM) which you can learn more by clicking here.
Direct Mail Printing Services
Our direct mail printing services are highly efficient and are a cost-effective way to reach potential customers. By combining our creative design elements with specialized printing techniques our direct mail printing services create powerful marketing campaigns that drive sales, build customer loyalty, and provide detailed metrics to track your results. Our direct mail printing services offer a variety of options to customize your campaigns, including variable data printing, digital printing and more. We will create campaigns tailored to your target audiences, and get the most out of your efforts. With our custom direct mail printing you can count on quality printing and fast turnaround times, so you can get your message out to customers in a timely manner. Contact us today!