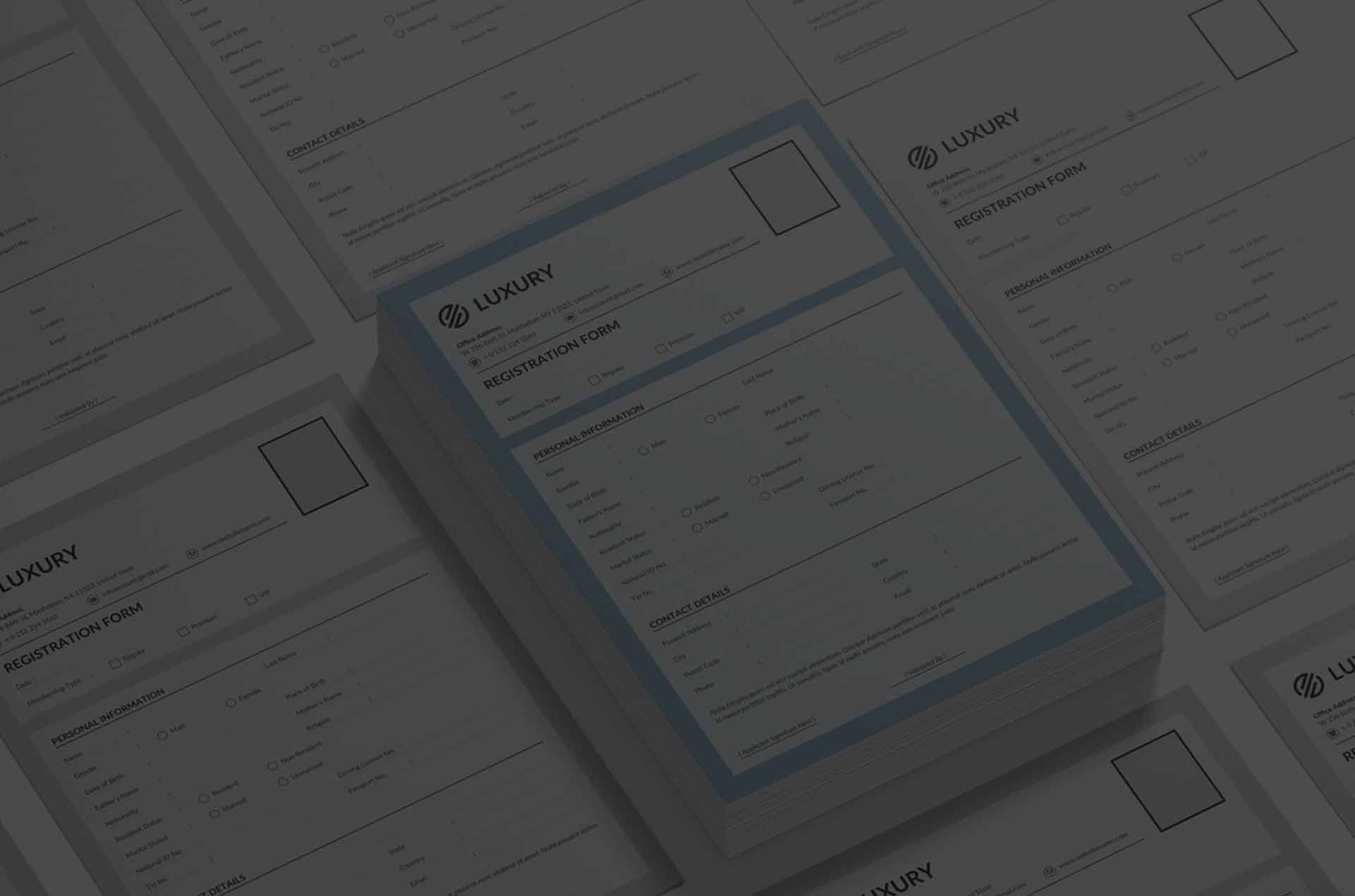 Custom Business Forms
Paperwork is an essential part of your business and custom printed forms will allow you to get the job done. Low quality forms will make that job harder, so make sure to work with a print partner that will give you the attention to detail and accuracy that your business deserves. We can print your custom business forms in full color or black. Contact us for your next custom business forms.
Printed Forms Are Affordable, Accurate & High Quality
---
All printed forms are good forms.
Accuracy is essential on form printing.
Get the job done right!
Are You Ready to Start Your Custom Business Forms Order?
Since business forms play an essential role in generating results within your business, you can't settle for a sub-par business form solution.
Accuracy and Quality are the key to successful forms!
Our team will help you navigate each step, simplify the process and get your custom business forms into the hands of your team.
Questions we commonly get are, "How much do business forms cost?", "What is your minimum order for business forms?", What types of forms do you print?". All of these are great questions and the simple answer is it depends on the needs of your project. So contact us today and get the information you need to get your forms in the hands of your customers.
Business Form Printing Options
We don't just print forms we consult with you to ensure your forms are done right and deliver results with our business form printing.

You have access to a variety of standard business forms as well as custom form creation. To understand fully what is possible talk to us about your idea and we'll let you know how we can make it happen.

Purchase Order Forms, Bill of Lading, Sales Receipts, and More!
Customized Business Forms Are Cost-Effective
It's guaranteed these will help make your business more efficient and cost-effective. Customized forms help standardize processes, allow important information to be collected, and reduce paperwork. Customized business forms can also help with recording, streamline customer service, and simplify tracking sales and marketing activities. Customized business forms are an invaluable tool for growing businesses to help optimize operations and maximize productivity. 
Printed Business Forms
Additionally these are essential for any business. They provide a way to document transactions, keep records, and even serve as a form of advertising. Custom printed forms allow for a professional look and feel, making it an important part of staying organized and appearing professional.  It is also a great way to show customers that your business is reliable and trustworthy. Printed business forms come in a variety of sizes and styles, allowing businesses to find the perfect one for your business needs. 
Popular types of printed business forms:
Monthly & Yearly Statements
Sales Slips
Purchase Orders
Repair Order Forms
Bill of Lading Forms
Invoices
& More