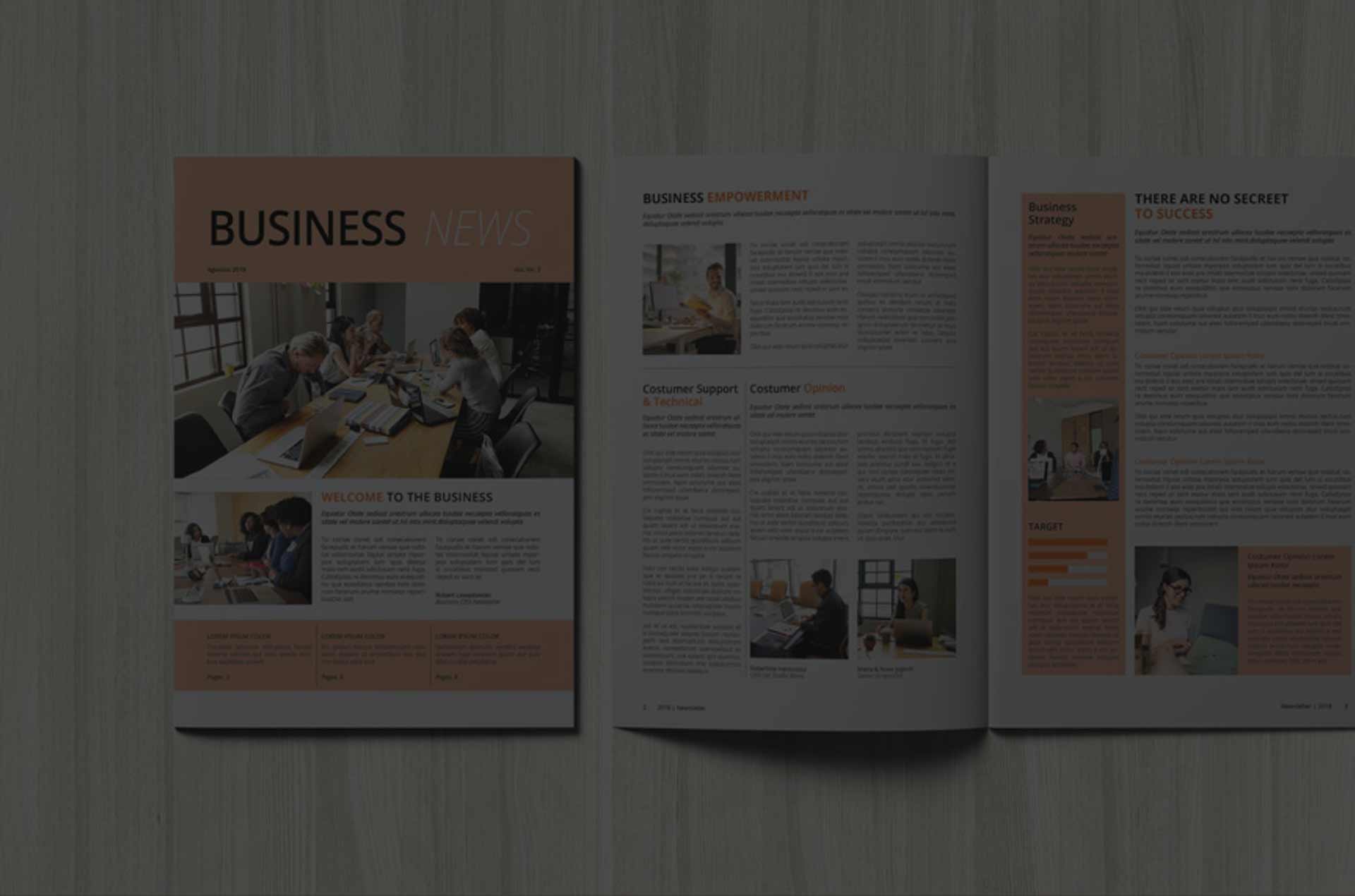 Custom Newsletter Printing
A strong way of getting new information out to your customers or members today is using a newsletter. Having an attractive, well-laid-out newsletter allows you to more easily connect with the reader, inspire, educate and move them to action. Stay connected to your audience with our custom newsletter printing services.
Creative, High Quality
& Affordable Custom Newsletters
---
Connect with your readers.
Inform your customers & members.
Inspire & motivate with custom newsletters.
Are You Ready to Start Your Printed Newsletters?
If you are looking to connect with customers, members, or general readers then newsletters will make that happen. Whether you are sending them out using a direct mail campaign, handing them out at an event or placing them in locations across the US, a high quality printed newsletters will provide you the results that you're looking for.
Questions we commonly get are, "How much do newsletters cost?", "What is your newsletter order minimum?", "What newsletter sizes do you print?". All of these are great questions and the simple answer is it depends on the needs of your project. So contact us today and get the information you need to get your newsletters in the hands of your customers.
Newsletter Printing Options
We offer you a full service experience when it comes to your options for printing custom newsletters.

You have access to a variety of newsletter printing options from newsletter sizes, binding options, finishes, card stocks, covers and more. To understand fully what is possible talk to us about your idea and we'll let you know how we can make it happen.

With our JPress 750S, we produce newsletters faster and at better pricing than conventional printing companies with our state-of-the-art technology and large production sheet size!