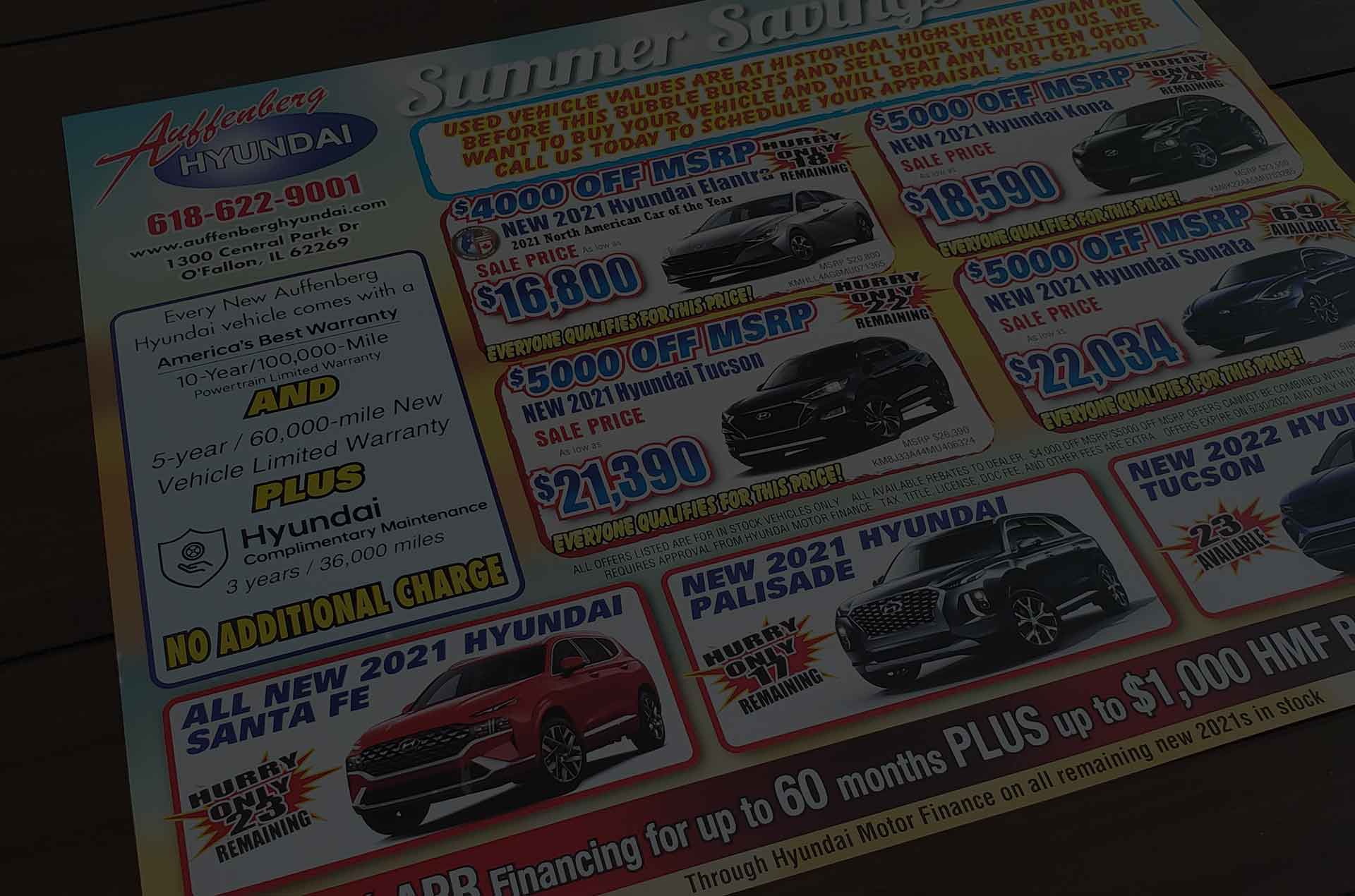 Automotive Marketing & Dealership Marketing
Customers are buying vehicles and you need every advantage you can get to increase your share of those sales. Having an automotive marketing partner that knows the industry and can deliver big results is critical to the success of your marketing strategy. Creative dealership marketing will attract more customers and increase sales.
Effective & Proprietary
Black Book Automotive Dealership Marketing
---
Use data to power your marketing.
Sell more vehicles fast.
Satisfaction Guaranteed!
Are You Ready to Start Selling More Vehicles?
We offer a highly-effective, single-priced program for your dealership: "Black Book Auto Dealer Marketing" using the Hearst Black Book Auto Data. This data is compiled daily and in real time from auto auctions all over the country.


Using our Black Book Automotive Dealer Marketing is easy. Simply supply your existing client data including:

With the information that you provide to us we can produce a highly personalized Black Book direct marketing piece for your automotive dealership for you to use for your automotive dealership.

We know that you want to see results.
The results from this program have been outstanding! Our most recent client sent in 4000 pieces and sold more than 10 cars in the first week just from using this Black Book Automotive Dealer Marketing program.


The Black Book program is also available via email.
In addition to using Black Book Auto Data for your existing clients, we can model your competitor's vehicles. For example, using Black Book Auto Data, if you sell BMW, we can target Mercedes, Audi, Lexus, or Infiniti owners in a geographical region. Then we will assign a Black Book Auto Data value to their current vehicle and send these owners a highly personalized direct mail or email offer that is based on your current offers and specials at your dealership.
With our Website Visitor Identifier, we can match your bounces into leads with the following data:
Name
Postal Address
Email Address
VIN Number
Auto Year
Auto Make
Auto Model
We can help you close more monthly revenue when we send you leads of people viewing your website inventory page.
Contact us today for more information and pricing.