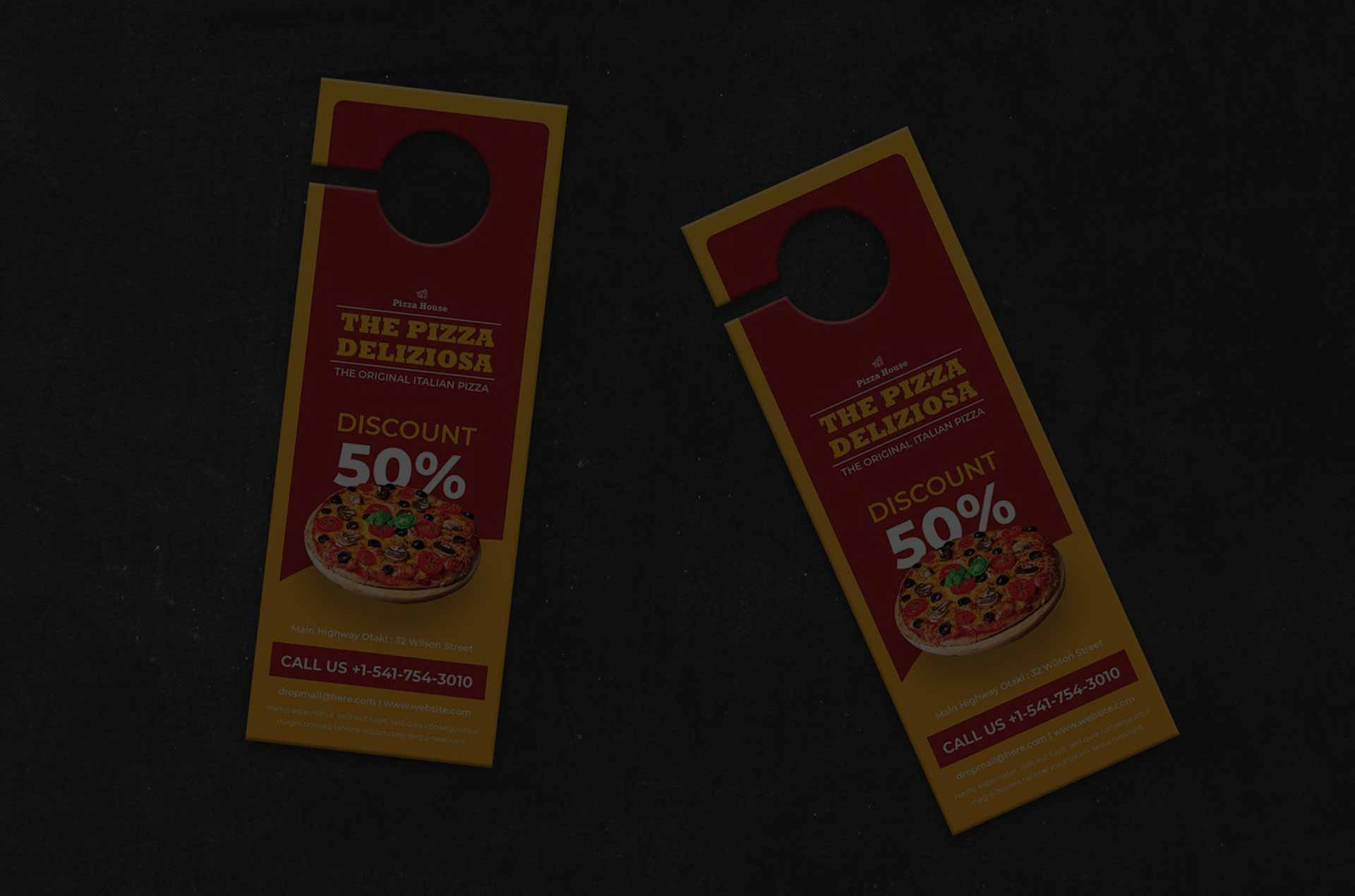 Custom Door Hangers
Informing your customers using door hangers is one of the most effective ways to generate activity for your brand, organization or company. We guarantee clear and powerful creative when working with you on door hanger projects.
High Quality, Creative
& Affordable Door Hangers
---
Peak your customers interest.
Guaranteed visibility.
Big results!
Ready to Start Creating Your Door Hangers?
Have you ever come home to find a door hanger on the handle of your home?
We can guarantee you picked it up and read it. If it was something you liked, you kept it, if it wasn't, you trashed it.
But that's the beauty of door hangers, they capture the visibility of your customer.
Questions we commonly get are, "How much do door hangers cost?", "What is your order minimum on door hangers?", What door hanger sizes do you print?". All of these are great questions and the simple answer is it depends on the needs of your project. So contact us today and get the information you need to get your door hangers on the doors of your customers.
Door Hanger Printing Options
Whether you are printing door hangers to be used in humid, dry, hot or cold environments we have options.

We create fully customized hangers that can be die-cut, finished in any way, from stamping to foiling, and can seal using a variety of finishes. Your imagination is the only limitation.