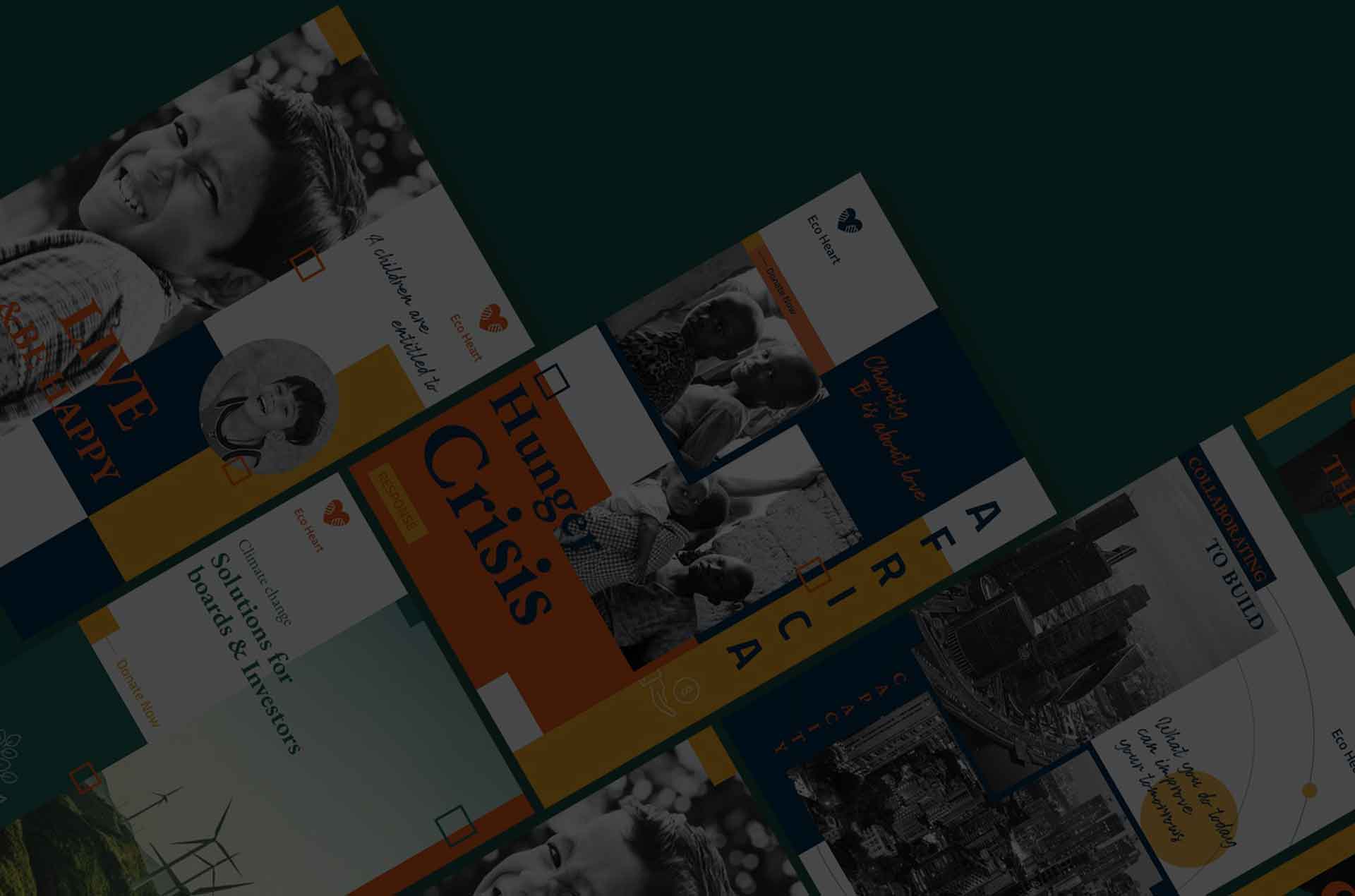 Nonprofit Printing Services
You rely heavily on affordable marketing that gets results by motivating people to join your mission and increase giving. Using non-profit printing and print marketing to make that happen is a critical component of your strategy.
Our nonprofit printing services provide printing services to organizations and individuals who are not-for-profit. This service is useful for organizations that need print materials for events, but don't have the resources to do so. Our nonprofit printing can help your organization reduce costs and maximize efficiency when it comes to printing materials. It also helps to ensure that organizations are able to produce high quality materials for their events. Additionally, nonprofit printing helps to increase brand awareness and visibility, as the materials produced are often seen by many people.
Nonprofit Marketing & Printing
Creative & Effective
---
Encourage people to join your mission.
Increase giving amounts & frequency with creative non-profit marketing.
Nonprofit Marketing With Satisfaction Guaranteed!
Ready to Start Marketing Your Non-Profit?
Here at Fotorecord we know how important growing your donor list is. Marketing your non-profit will increase your ROI.


We can help you to optimize your existing donor lists and bring in new profitable donors for your non-profit organization with our non-profit multichannel marketing programs.

We can help you do it all with our non-profit multichannel marketing programs. We can produce everything from a simple save-the-date event postcard mailing to a multichannel segmented donor solicitation yielding an above average response rate for most any non-profit organization.


Stay organized
It is important when marketing for nonprofit organizations to stay organized and focused. Our Donor Data List service can take your existing nonprofit list and dollar-segment it into high, medium, and low potential donors. We can help your non-profit target your best current donors and prospective donors much more efficiently with our non-profit multichannel marketing programs. This means that you can focus your marketing efforts more efficiently and yield better results for your non-profit organization.


Do you need materials printed for your non-profit?
We offer special pricing incentives for non-profit clients.

Whether you need an invitation or flyers for an upcoming donor event, pamphlets to help spread awareness about your organization to prospective donors, or business cards for your team to distribute, we have got you covered.

Whatever your non-profit multichannel marketing print needs are, we are here to help you present your current and potential donors with captivating designs and quality products.


Nonprofit Direct Mail Efficiently Reaches Your Donor List
Nonprofit direct mail is an effective way to reach potential donors and supporters. It enables organizations to get their message out to a large audience quickly and efficiently. Nonprofit direct mail campaigns are important to your nonprofit's marketing strategy. Direct mail for nonprofits helps build relationships with donors, spread the word about an organization's mission and create a sense of urgency for urgent fundraising needs.
Direct mail for nonprofits should include:
Call to action
Information about your organization with its goals
Thank you for your donation
How your donation makes a difference
Assembling your own self-mailers, envelopes, and postcards can take a lot of your valuable time. Let us help you reach your donor list with your non-profit direct mail needs so you can reach your donors with ease. You will never have to worry about your correspondence reaching your target audience again with Fotorecord.
Download Our Guide on 5 Ways to Make 2023 Your Best Fundraising Year
Download Our Guide on 6 Ways to Surpass Fundraising Goals in 2023