We help fund and support local & national non-profit organizations.
Over the past 26+ years, Fotorecord Print Center donated extensively to many local and regional non-profits and charities. During these uncertain times, we need to take our local support to the next level.
Our Foundation needs your help.
Introducing the TapNPay+ Cash Back App through the Fotorecord Print Center Foundation
Get Instant Cash Back on any purchase from our 270+ supporting national merchants!
We give you yearly access to the TapN'Pay+ app, an app that lets your get instant average 4-5% cash back on purchases from 270+ national merchants when you make purchases online or in-store. This app helps fund our Foundation.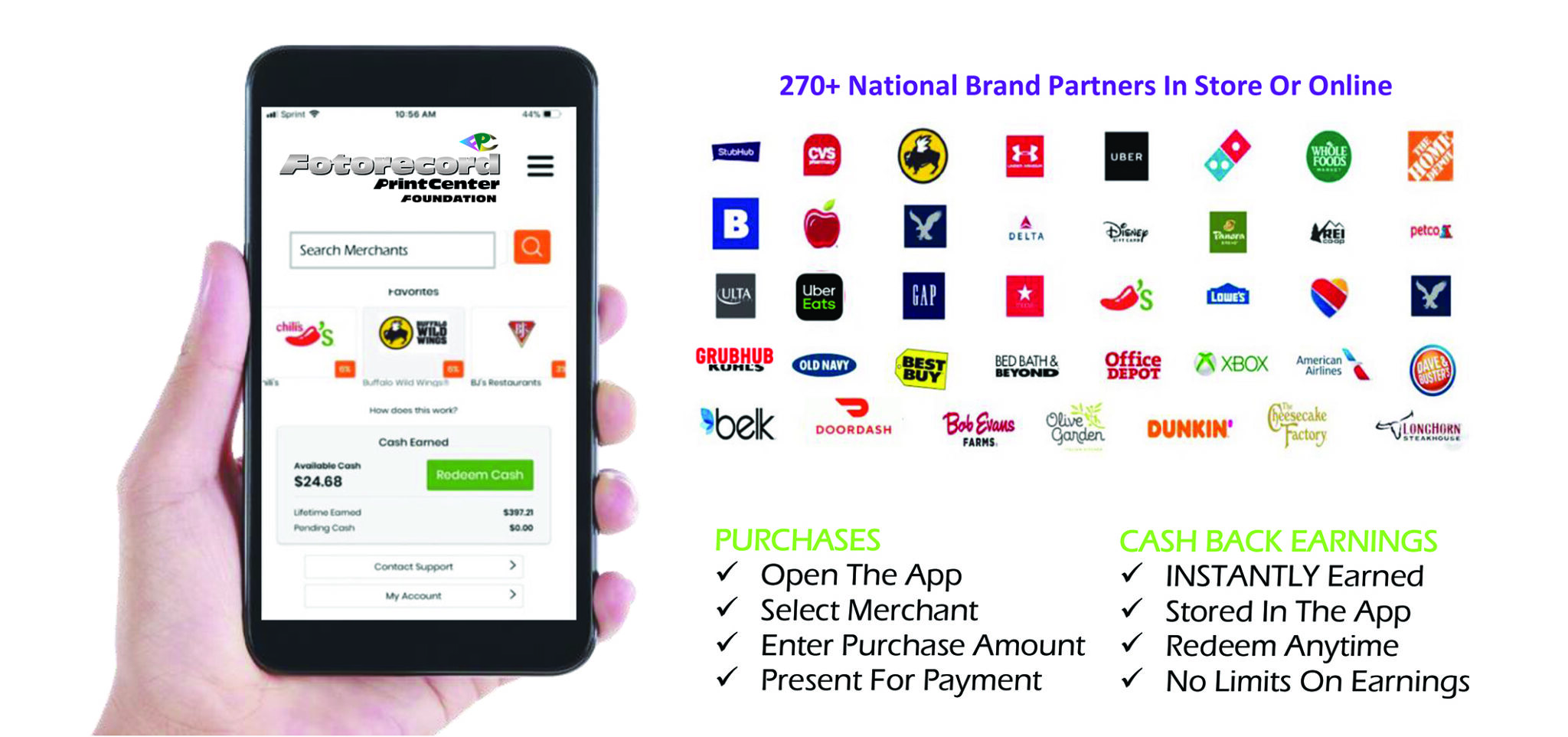 Current Merchant Listings
You have the cash back amount in your account and you can access it instantly.
There are no other actions you need to take! The more you buy, the more you get back and the Foundation receives its small percentage (less than 1%) of the transaction.
The initial cost to sign up is $ 9.95. About 90% of this cost is transferred back into local charities.
Imagine buying items you use every day or every month, getting no-strings cash back on these purchases and having the great feeling of supporting local charities in your area who need assistance! Look at the list and you can get cash back on food deliveries, appliances, and vacations, just to name a few of the services from our 270+ national merchant partners.


Apply for a Grant from the Fotorecord Foundation today!
We work solely and exclusively with non-national charities and non-profit organizations that support local communities.
Please fill out and submit the form below and we'll evaluate your request quickly.