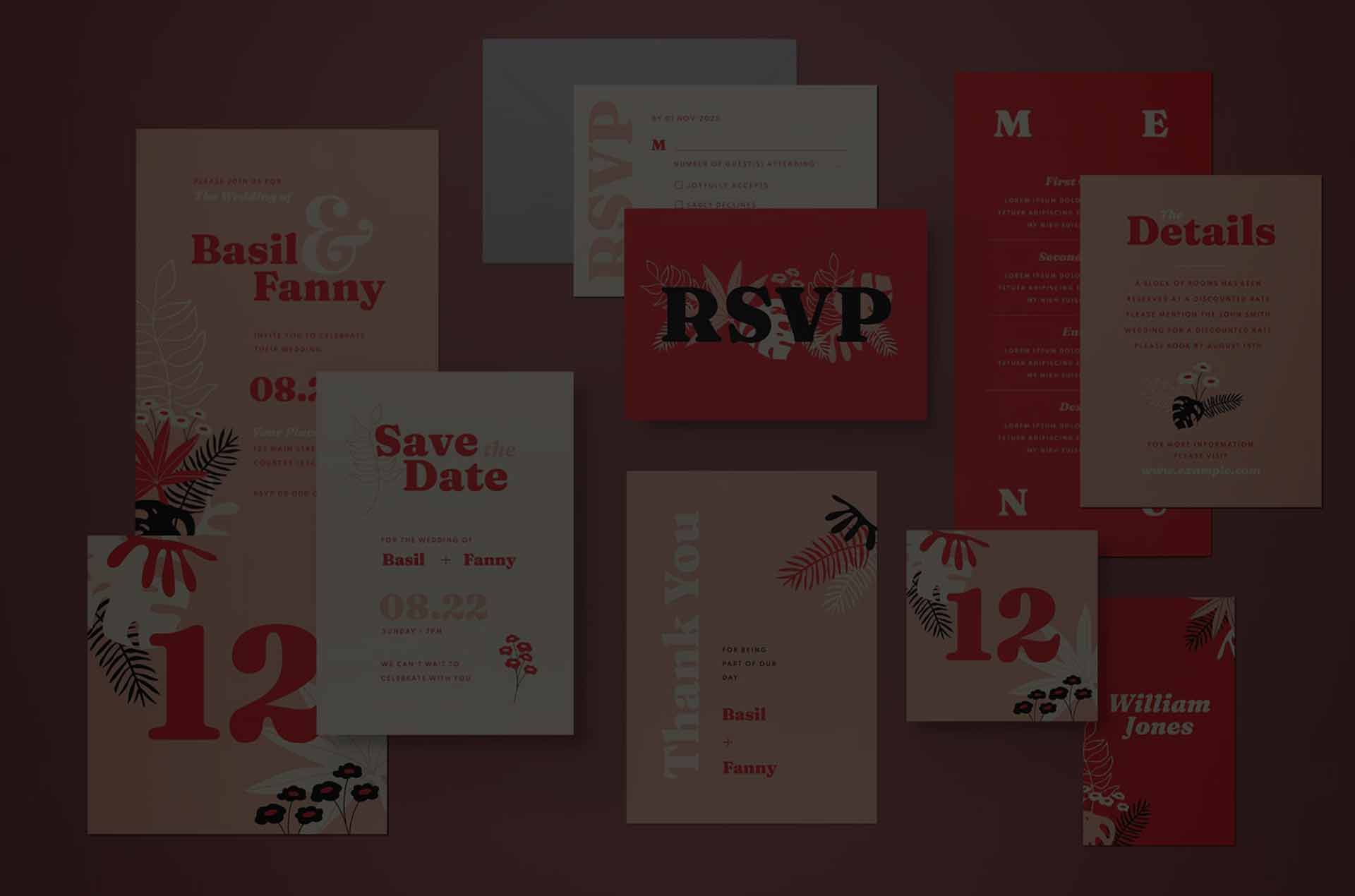 Custom Invitation Printing
If you're hosting an event it's critically important to ensure the invitations you send out share the excitement and benefit that the event will provide attendees. Good looking and clear invitations will make that happen.
Creative, High Quality
& Affordable Invitations
---
Create excitement for your event.
Provide clarity for attendees.
Get more RSVPs!
Are You Ready to Start Your Invitation Project?
Regardless of the type of event using high quality invitations to promote it and increase the number of confirmations will produce the best results.
If you're in the industry you already know this, but if not, then make sure you put in the work to make these great!
Our team will help you navigate each step, simplify the process and get your invitations done quickly.
Questions we commonly get are, "How much do invitations cost?", "What is your invitation order minimum?", "What invitation sizes do you print?". All of these are great questions and the simple answer is it depends on the needs of your project and type of event. So contact us today and get the information you need to get your invitations in the hands of your attendees.
Invitation Printing Options
We created custom invitations for a number of different event types. Corporate event invitations, private event invitations, wedding invitations, party invitations, school event invitations and more.

You have access to a variety of invitation sizes, folding options, finishes, card stocks, cuts, and more. To understand fully what is possible talk to us about your idea and we'll let you know how we can make it happen.