Direct Mail Landing Pages – Examples & Ideas
January 27, 2023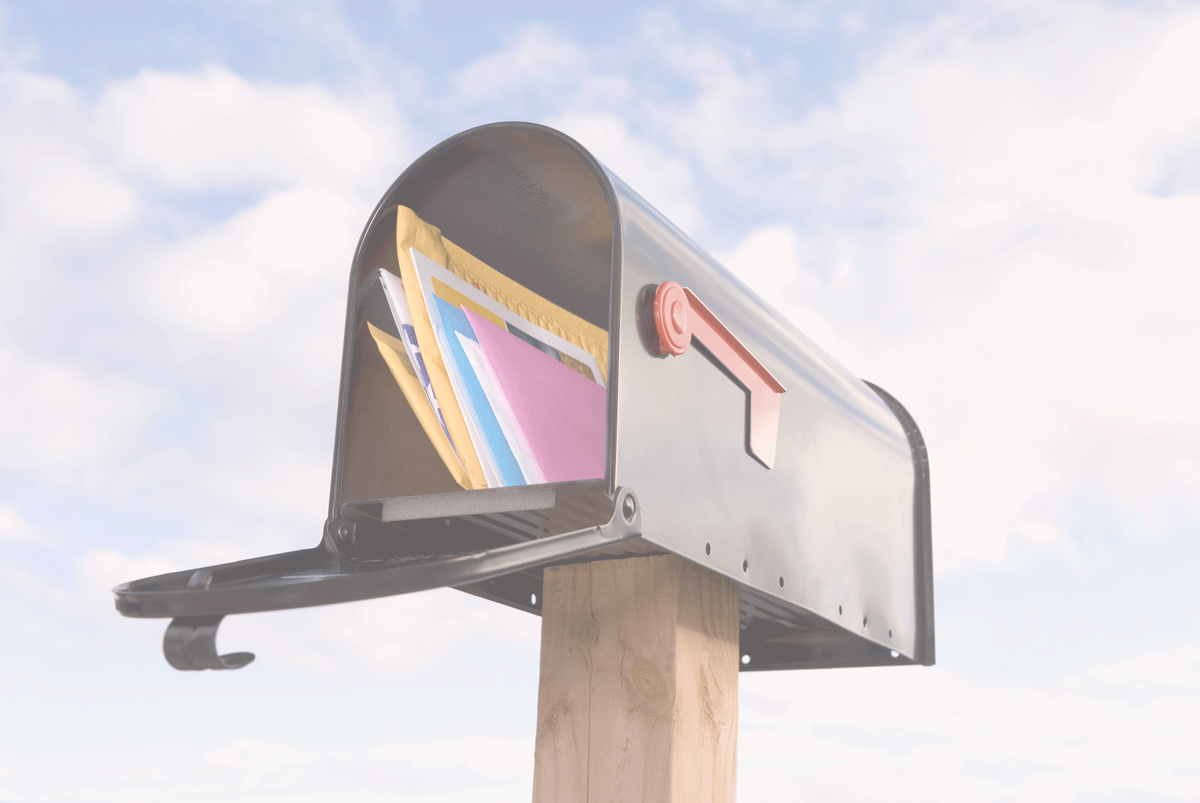 Scented Mail: How Sense of Smell is Changing Direct Mail
February 27, 2023
Something that we've heard quite a bit from marketers, designers, agencies and businesses are what size booklets can they get printed or what Booklet Printing Sizes are actually available. This is an interesting question because it led to another conversation about what a booklet is (hint, it has to do a little with size), so we felt the best place to share our knowledge on this was in an article that details booklet sizes, what a booklet is and the difference between books vs booklets.
What is a Booklet?
It's likely that you are confident in knowing what a booklet is and if asked you could give an answer. But do you actually know?! Let's go a little deeper on this.
If we asked you, "What is it that makes a booklet, a booklet?" Could you answer that question?
We hadn't thought about this much until we got asked this question directly. And while we felt we had a good answer it seemed like the perfect time to do a little research.
The research concluded and although what we thought of as a booklet was proved to be right, we wanted to share with you here the details of what a booklet actually is.
So before we give you what the actual definition of a booklet is, let's first look at a comparison of books vs booklets. Because this plays a big part into how the definition of a booklet has come to be.
Books vs Booklets
To better understand what makes a booklet a booklet (which again we've already hinted at size), let's compare books against booklets a little more.
And just to be as inclusive as possible, you may be here focused more on books rather than booklets, so whether you're looking for booklets vs books or books vs booklets, this will give you the answer you are looking for as to what makes a book a book and a booklet a booklet.
The Biggest Difference Comes Down to Size
The Maximum size of a booklet
8.25" x 10.75"
Minimum size of a book
8.5" x 11"
A booklet has to be less than 8.5" x 11" to be considered a booklet.
In addition to the size, some will define these differently based on what they are used for or how many pages they contain. For example some people define a booklet as a smaller, thinner "book" that in most cases has a paper or paperback cover and they then define books as a set of pages that have been bound for use as reading material, guidelines, etc. while not necessarily defining the page count or cover material like they do with booklets. So effectively all booklets are books but not all books are booklets.
As a rule of thumb you can also expect to see booklets have a page count of 35 or less pages.
Smaller booklet sizes will have fewer pages in almost every case.
What Are The Most Common Booklet Printing Sizes?
Now that we have defined what a booklet is, shared the maximum size of what a booklet can be as well as differentiated between a book and a booklet, we can now focus on the booklet sizes so you can make a decision on which size you may need for your current or next project.
Below you will find a list of standard booklet sizes.
5.5" x 8.5" (landscape)
8.5" x 5.5" (portrait)
6" x 9" (landscape)
9" x 6" (portrait)
6" x 6" (square)
8" x 8" (square)
8 ½ x 11 (portrait book)
11 x 8 ½ (landscape -oblong book – 8 ½ x 22 open)
7 x 8 ½ (portrait)
As you can see there aren't a ton of standard options, but for 99% of the creative population these printed booklet sizes cover the needs of most businesses, organizations or events.
Additionally you'll find people asking about the booklet paper sizes that use the A- (European) designations (A4, A5, A6). So we did want to share those sizes with you as well below converted to inches.
A4 Booklet Size = 8.30" x 11.70"
A5 Booklet Size = 5.82" x 8.26"
A6 Booklet Size = 4.10" x 5.80"
Booklet Examples & Use Cases
Not to go too deep on this but it's worth mentioning that the most popular reasons booklets get created is for products or communications such as Photo books, Brochures, Pamphlets, Programs, Event Guides, etc. So if the project you're working on isn't similar to one of these examples then it may be you're creating something that isn't actually a booklet.
Booklet Finishing Options
And as long as we're still on the topic of booklet printing you can't ignore the fact that you'll need to "finish" the booklet. Again you may already be aware of these, but if we threw together a quick list of the booklet finishing options most companies are utilizing it would look something like this…
Binding
Saddle Stitched
Perfect Bound
Plastic Coil
Metal Wire-O
GBC / Spiral Bound
3-Hole Punch / Binders
Coatings & Textures
Spot UV
Lamination
Foil Stamping
Embossing / Debossing
Soft Touch (texture)
With all of this knowledge on booklet sizes you are now armed to make the best decision possible for your next booklet project now and into the future. The more you know the more creative & strategic you can be, which will generate big results for you, your company, organization and events.
Contact Us Now for More Information
Phone:
724-837-0530