Take Our 1-Sheet Challenge
Send us your most difficult print file, art file that doesn't print correctly
or a photo that needs a high level of detail today; We'll bring you a live
press sheet tomorrow.
Print & Marketing Solutions Made Simple
We're Not Your Average Print Company
Download Our Product Brochure!
Our Exclusive Fujifilm J Press 750S Capabilities
On-Demand Printing Without Limitation!
The newest addition to our equipment arsenal, the Fujifilm JPress 750S, provides true on demand printing where any design concept can be produced quickly and cost effectively. With consistent color, repeatable certified quality and unlimited options on a 23 x 29 press sheet, we are bringing the future of print to Pennsylvania and the Mid-Atlantic region.
Our latest addition to our production inkjet arsenal, the Kirk-Rudy FireJet, also provides true on-demand printing. Utilizing no plates or make ready, envelopes print at 1-color to full-color, 1- or 2-sided, with full-bleeds and variable data at speed up to 16,000 per hour. Along with our growing inventory of common envelopes, get what you need when you need it!
Are You Missing Out on the Best-Kept Secret in Marketing?

Pixel-2-Postcards
Retarget like a BOSS
Potentially increase your website sales over 100%
We've combined cutting-edge digital marketing technology and made direct mail marketing highly dynamic
and super effective for retargeting your anonymous website visitors!
Use our dynamic Pixel-2-Postcard program and get better results on converting your website visitors!
Simplify Your Marketing
Why Work With Fotorecord Print
& Marketing Center?
Going Beyond Print
We work with companies who want to take their marketing to the next level and are looking to get results from their print, direct mail, and total marketing solutions.
If your goal is visibility, engagement, and growth then we can help!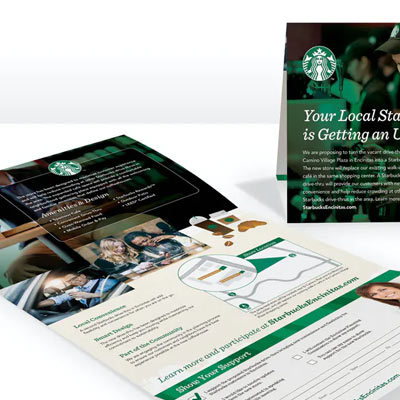 About Fotorecord
Better Quality, Better Service, and Better Prices are how customers describe our work. With decades of experience, cross channel expertise and wide capability we help solve marketing problems.


Learn More Here >>
Customer Testimonials
What Do Our Print Customers Have to Say?
"The print work speaks for itself if they send you samples, but what made me choose them as my exclusive print shop is the customer service."
- Alexandra V.
"They stayed on top of my job and kept me informed every step of the way. Quality job at a fair price. I would recommend their services."
- Lysa P.
"Cindy is the best! Online orders are easy and fast! Thanks for our terrific new business cards!"
- Jesse B.