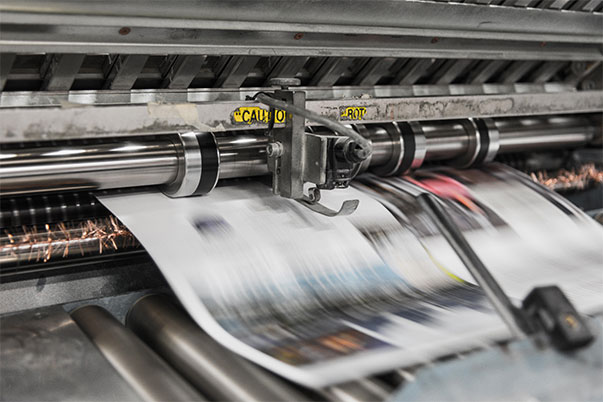 WHAT IT'S LIKE TO USE FOTORECORD'S PERSONAL PRINT STORE
[et_pb_section bb_built="1″ specialty="off" next_background_color="#0b1333″ _builder_version="3.21″][et_pb_row _builder_version="3.21″ background_color_1="#091233″ make_fullwidth="on" padding_right_1="20px" padding_left_1="20px" padding_bottom_1="20px"][et_pb_column type="1_3″][et_pb_text admin_label="Blog SideBar – Global" _builder_version="3.21″ text_text_color="#eff4fe" header_text_align="center" header_2_font="|700||on|||||" header_2_text_color="#eff4fe" text_orientation="center" custom_padding="30px|30px|30px|30px" disabled="off" disabled_on="off|off|off"]
BOOK A DEMO
Book a demo with an industry expert to find out how our "Personal Print Store Technology" can work with your business!
[/et_pb_text][et_pb_text _builder_version="3.21″ background_color="#eff4fe" custom_padding="|20px||20px" border_radii="on|20px|20px|20px|20px"]
[/et_pb_text][/et_pb_column][et_pb_column type="2_3″][et_pb_post_title _builder_version="3.20.1″ meta="off" featured_placement="above" /][et_pb_text _builder_version="3.20.1″]
Elegantly printed products require thoughtful consideration and careful construction. But that doesn't mean the process should be confusing or time-consuming. What you need is a straightforward experience that is streamlined for quality results. That's what you get with Fotorecord.
Here's a step-by-step process of what it's like to print with our innovative "personal print store" approach.
Step 1: Log in.
Enter your personal user ID and password. If you don't yet have an account with us, sign up. (And make use of our no-contract model!)
Step 2: Select and customize.
Choose from our lineup of categories and find products that match your needs.
Let's say you want to print business cards for yourself. Click on the "Business Cards" category and then find a template that you fancy. Customize the template by dropping in your name, address, phone number, and other contact details. (We have templates for stationary, signage, labels, forms, documents, business cards, flyers, direct mail marketing initiatives, and almost any marketing or print product that's on your mind.)
Refine color choice, fonts, and sizes—all right here. And when you're delighted with your print-ready product…
Step 3: Order and we print.
Type in how many business cards you want to print and where you want the product shipped. The price is automatically calculated based on these details
Hit the purchase button, and electronic fairies carry your order through a sea of digital bits and bytes right to our door. (We're kidding about the electronic fairies—we're 98-percent certain that's not how the Internet works.)
We receive your order, make sure it passes our quality control checks, and then we print and ship.
Along the way, if we have questions about your order, we'll be in touch. And if you get stuck somewhere in the process, you can talk with your personal Print Coach who will answer your questions and make sure your product hits all the right notes while still staying within your budget.
A word about your online dash: I like to call it your print store, because we've designed it to be a space where you get to browse only the items that you're interested in.  Reducing information overload is something we're shooting for with this personalize approach—we hope you like that idea as much as we do.
Paul Nickoloff, Fotorecord, CEO
[/et_pb_text][/et_pb_column][/et_pb_row][/et_pb_section][et_pb_section bb_built="1″ admin_label="Footer" fullwidth="off" specialty="off" _builder_version="3.0.93″ background_color="#0b1333″ border_color_top="#ed1968″ border_color_bottom="rgba(255,255,255,0.75)" border_width_bottom="1px" prev_background_color="#ffffff" global_module="4525″][et_pb_row global_parent="4525″ _builder_version="3.0.92″ make_fullwidth="on" use_custom_gutter="on" gutter_width="2″ make_equal="on"][et_pb_column type="1_4″][et_pb_image global_parent="4525″ _builder_version="3.0.93″ src="http://fotorecord.com/wp-content/uploads/2017/12/Fotorecord-FPC-700.png" show_in_lightbox="off" url_new_window="off" use_overlay="off" align="center" always_center_on_mobile="on" force_fullwidth="off" show_bottom_space="on" url="#" max_width="80%" module_alignment="center" /][et_pb_text global_parent="4525″ _builder_version="3.9″]
CORPORATE OFFICE
45 East Pittsburgh Street
Greensburg, PA 15601
[/et_pb_text][et_pb_divider global_parent="4525″ _builder_version="3.2″ show_divider="on" color="#ed1968″ divider_position="center" divider_weight="3″ height="0px" max_width="20%" module_alignment="center" /][et_pb_text global_parent="4525″ _builder_version="3.9″]
PRODUCTION OFFICE
130 N. Maple Ave.
Greensburg, PA 15601
[/et_pb_text][et_pb_divider global_parent="4525″ _builder_version="3.2″ show_divider="on" color="#ed1968″ divider_position="center" divider_weight="3″ height="0px" max_width="20%" module_alignment="center" /][et_pb_text global_parent="4525″ _builder_version="3.9″]
SALES OFFICE
4302 Old William Penn Highway
Suite 100
Murrysville, PA 15668
[/et_pb_text][/et_pb_column][et_pb_column type="1_4″][et_pb_text global_parent="4525″ _builder_version="3.0.93″ background_layout="light"]
PRINT & DIRECT MAIL
[/et_pb_text][et_pb_divider global_parent="4525″ _builder_version="3.2″ show_divider="on" color="#ed1968″ divider_position="center" divider_weight="3″ height="0px" max_width="20%" module_alignment="left" /][et_pb_text global_parent="4525″ _builder_version="3.9″]
RETAIL
> Direct Mail
> Commercial Print
> Business Cards
> Wedding Invitations
> Postcards
> Copy Center
MARKETING PROGRAMS
> Black Book Automotive Dealer Marketing
> eCommerce Storefront
> Retail Store Marketing
> Restaurant & Takeout Marketing
> Non-Profit & Target Vertical
> EDDM & Saturation Mailing
[/et_pb_text][/et_pb_column][et_pb_column type="1_4″][et_pb_text global_parent="4525″ _builder_version="3.0.93″ background_layout="light"]
DIGITAL SERVICES
[/et_pb_text][et_pb_divider global_parent="4525″ _builder_version="3.2″ show_divider="on" color="#ed1968″ divider_position="center" divider_weight="3″ height="0px" max_width="20%" module_alignment="left" /][et_pb_text global_parent="4525″ _builder_version="3.9″ background_layout="light"]
MARKETING SOLUTIONS
> Digital Marketing Services
> Reputation Management
> Website Design & Upgrades
> Lead Generation
> Email Marketing
> Social Media Marketing
> Search Engine Engagement
CLIENT SERVICES
> Graphic Design
> Storage & Fulfillment
> Corporate Portals
BRANDING STRATEGIES
> Brand Integrity
> Corporate Identity
> Signage
VERTICAL MARKETS
> Higher Education
> Non-Profit
> Business to Business
> Business to Consumer
[/et_pb_text][/et_pb_column][et_pb_column type="1_4″][et_pb_text global_parent="4525″ _builder_version="3.19.15″]
BLOG
[/et_pb_text][et_pb_divider global_parent="4525″ _builder_version="3.2″ show_divider="on" color="#ed1968″ divider_position="center" divider_weight="3″ height="0px" max_width="20%" module_alignment="left" /][et_pb_text global_parent="4525″ _builder_version="3.19.15″]
[/et_pb_text][et_pb_text global_parent="4525″ _builder_version="3.19.15″ background_layout="light"]
SHOP ONLINE
[/et_pb_text][et_pb_divider global_parent="4525″ _builder_version="3.2″ show_divider="on" color="#ed1968″ divider_position="center" divider_weight="3″ height="0px" max_width="20%" module_alignment="left" /][et_pb_text global_parent="4525″ _builder_version="3.19.15″]
SHOP ONLINE
> Shop Online
> FAQ
> File Specifications
> Get An Estimate
> Shopping Cart
> My Account
[/et_pb_text][et_pb_button global_parent="4525″ _builder_version="3.0.93″ button_text="CONTACT US" button_url="http://fotorecord.com/contact-us/" url_new_window="off" button_alignment="left" background_layout="light" custom_button="on" button_text_color="#ff0066″ button_bg_color="rgba(109,109,109,0)" button_border_color="#ff0066″ button_icon="%%24%%" button_icon_color="#ff0066″ button_icon_placement="right" button_text_color_hover="#ff0066″ button_bg_color_hover="rgba(255,255,255,0)" button_border_color_hover="#ff0066″ saved_tabs="all" button_text_size="16″ button_text_size__hover_enabled="off" button_text_size__hover="null" button_one_text_size__hover_enabled="off" button_one_text_size__hover="null" button_two_text_size__hover_enabled="off" button_two_text_size__hover="null" button_text_color__hover_enabled="on" button_text_color__hover="#ff0066″ button_one_text_color__hover_enabled="off" button_one_text_color__hover="null" button_two_text_color__hover_enabled="off" button_two_text_color__hover="null" button_border_width__hover_enabled="off" button_border_width__hover="null" button_one_border_width__hover_enabled="off" button_one_border_width__hover="null" button_two_border_width__hover_enabled="off" button_two_border_width__hover="null" button_border_color__hover_enabled="on" button_border_color__hover="#ff0066″ button_one_border_color__hover_enabled="off" button_one_border_color__hover="null" button_two_border_color__hover_enabled="off" button_two_border_color__hover="null" button_border_radius__hover_enabled="off" button_border_radius__hover="null" button_one_border_radius__hover_enabled="off" button_one_border_radius__hover="null" button_two_border_radius__hover_enabled="off" button_two_border_radius__hover="null" button_letter_spacing__hover_enabled="off" button_letter_spacing__hover="null" button_one_letter_spacing__hover_enabled="off" button_one_letter_spacing__hover="null" button_two_letter_spacing__hover_enabled="off" button_two_letter_spacing__hover="null" button_bg_color__hover_enabled="on" button_bg_color__hover="rgba(255,255,255,0)" button_one_bg_color__hover_enabled="off" button_one_bg_color__hover="null" button_two_bg_color__hover_enabled="off" button_two_bg_color__hover="null" /][/et_pb_column][/et_pb_row][/et_pb_section]