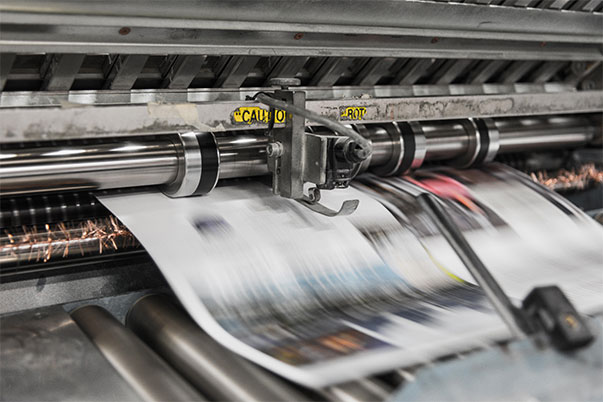 MEET FOTORECORD
[et_pb_section bb_built="1″ specialty="off" next_background_color="#0b1333″ _builder_version="3.21″][et_pb_row _builder_version="3.21″ background_color_1="#091233″ make_fullwidth="on" padding_right_1="20px" padding_left_1="20px" padding_bottom_1="20px"][et_pb_column type="1_3″][et_pb_text admin_label="Blog SideBar – Global" _builder_version="3.21″ text_text_color="#eff4fe" header_text_align="center" header_2_font="|700||on|||||" header_2_text_color="#eff4fe" text_orientation="center" custom_padding="30px|30px|30px|30px" disabled="off" disabled_on="off|off|off"]
BOOK A DEMO
Book a demo with an industry expert to find out how our "Personal Print Store Technology" can work with your business!
[/et_pb_text][et_pb_text _builder_version="3.21″ background_color="#eff4fe" custom_padding="|20px||20px" border_radii="on|20px|20px|20px|20px"]
[/et_pb_text][/et_pb_column][et_pb_column type="2_3″][et_pb_post_title _builder_version="3.20.1″ meta="off" featured_placement="above" /][et_pb_text _builder_version="3.20.1″]
Here's What You Should Know About Fotorecord
Printed materials allow you to become a physical part of someone's day. That impression you make can be electrifying or it can detract. I started Fotorecord because I saw too many folks neglecting the value that printed matter could have to their business and their relationships.
Alternatively, some people understood the value of getting tactile representations of their business out into the real world, but what they were printing was only doing them a disservice. In both cases, it wasn't fully their fault. When I dug deeper, here's what I found…
The Problem
People today face an ordering process that is time-consuming and worrisome. Inefficient procurement processes result in high admin costs (the average business card order, processed manually, takes about 45 minutes to complete!); inconsistent print quality that can damage a brand's reputation; high production fees due to limited knowledge of available choices; confusion over options and not knowing how to maximize their budget effectively; and the list goes on and on.
The Solution
Fotorecord provides you with a boutique approach to printing and delivery. Our online dashboard area is your personal management system for all your marketing collateral, logos, images, and more. You keep it all on the Fotorecord platform and use our online design tools to create, approve, deny, or modify your orders. The dashboard means no confusing back and forth—just direct contact with our printers. And since we store each print order in our system, reprints are a snap.
The Trusted Difference
Premium-quality printing shouldn't be complicated. Here is how Fotorecord achieves this.
Print coach
28 years of industry advice on your print creation/campaign
Special gift
$500 spending for first-time users, good on any orders
No contracts
Walk away if you aren't satisfied—no strings attached
Intuitive dashboard
Create and approve your orders with ease
Free storage space
Upload and store your marketing collateral at no cost
Streamlined process
Follow your orders through our system right up to delivery
I started Fotorecord with the desire to simplify the process for anyone who needed high-end, elegant printing.
Today, people come to Fotorecord with print needs that include business cards, signage, direct mail marketing, and more—but what they truly walk away with is a stellar product that enhances their brand's reputation.
Let's talk.
Paul Nickoloff, Fotorecord CEO
[/et_pb_text][/et_pb_column][/et_pb_row][/et_pb_section][et_pb_section bb_built="1″ admin_label="Footer" fullwidth="off" specialty="off" _builder_version="3.0.93″ background_color="#0b1333″ border_color_top="#ed1968″ border_color_bottom="rgba(255,255,255,0.75)" border_width_bottom="1px" prev_background_color="#ffffff" global_module="4525″][et_pb_row global_parent="4525″ _builder_version="3.0.92″ make_fullwidth="on" use_custom_gutter="on" gutter_width="2″ make_equal="on"][et_pb_column type="1_4″][et_pb_image global_parent="4525″ _builder_version="3.0.93″ src="http://fotorecord.com/wp-content/uploads/2017/12/Fotorecord-FPC-700.png" show_in_lightbox="off" url_new_window="off" use_overlay="off" align="center" always_center_on_mobile="on" force_fullwidth="off" show_bottom_space="on" url="#" max_width="80%" module_alignment="center" /][et_pb_text global_parent="4525″ _builder_version="3.9″]
CORPORATE OFFICE
45 East Pittsburgh Street
Greensburg, PA 15601
[/et_pb_text][et_pb_divider global_parent="4525″ _builder_version="3.2″ show_divider="on" color="#ed1968″ divider_position="center" divider_weight="3″ height="0px" max_width="20%" module_alignment="center" /][et_pb_text global_parent="4525″ _builder_version="3.9″]
PRODUCTION OFFICE
130 N. Maple Ave.
Greensburg, PA 15601
[/et_pb_text][et_pb_divider global_parent="4525″ _builder_version="3.2″ show_divider="on" color="#ed1968″ divider_position="center" divider_weight="3″ height="0px" max_width="20%" module_alignment="center" /][et_pb_text global_parent="4525″ _builder_version="3.9″]
SALES OFFICE
4302 Old William Penn Highway
Suite 100
Murrysville, PA 15668
[/et_pb_text][/et_pb_column][et_pb_column type="1_4″][et_pb_text global_parent="4525″ _builder_version="3.0.93″ background_layout="light"]
PRINT & DIRECT MAIL
[/et_pb_text][et_pb_divider global_parent="4525″ _builder_version="3.2″ show_divider="on" color="#ed1968″ divider_position="center" divider_weight="3″ height="0px" max_width="20%" module_alignment="left" /][et_pb_text global_parent="4525″ _builder_version="3.9″]
RETAIL
> Direct Mail
> Commercial Print
> Business Cards
> Wedding Invitations
> Postcards
> Copy Center
MARKETING PROGRAMS
> Black Book Automotive Dealer Marketing
> eCommerce Storefront
> Retail Store Marketing
> Restaurant & Takeout Marketing
> Non-Profit & Target Vertical
> EDDM & Saturation Mailing
[/et_pb_text][/et_pb_column][et_pb_column type="1_4″][et_pb_text global_parent="4525″ _builder_version="3.0.93″ background_layout="light"]
DIGITAL SERVICES
[/et_pb_text][et_pb_divider global_parent="4525″ _builder_version="3.2″ show_divider="on" color="#ed1968″ divider_position="center" divider_weight="3″ height="0px" max_width="20%" module_alignment="left" /][et_pb_text global_parent="4525″ _builder_version="3.9″ background_layout="light"]
MARKETING SOLUTIONS
> Digital Marketing Services
> Reputation Management
> Website Design & Upgrades
> Lead Generation
> Email Marketing
> Social Media Marketing
> Search Engine Engagement
CLIENT SERVICES
> Graphic Design
> Storage & Fulfillment
> Corporate Portals
BRANDING STRATEGIES
> Brand Integrity
> Corporate Identity
> Signage
VERTICAL MARKETS
> Higher Education
> Non-Profit
> Business to Business
> Business to Consumer
[/et_pb_text][/et_pb_column][et_pb_column type="1_4″][et_pb_text global_parent="4525″ _builder_version="3.19.15″]
BLOG
[/et_pb_text][et_pb_divider global_parent="4525″ _builder_version="3.2″ show_divider="on" color="#ed1968″ divider_position="center" divider_weight="3″ height="0px" max_width="20%" module_alignment="left" /][et_pb_text global_parent="4525″ _builder_version="3.19.15″]
[/et_pb_text][et_pb_text global_parent="4525″ _builder_version="3.19.15″ background_layout="light"]
SHOP ONLINE
[/et_pb_text][et_pb_divider global_parent="4525″ _builder_version="3.2″ show_divider="on" color="#ed1968″ divider_position="center" divider_weight="3″ height="0px" max_width="20%" module_alignment="left" /][et_pb_text global_parent="4525″ _builder_version="3.19.15″]
SHOP ONLINE
> Shop Online
> FAQ
> File Specifications
> Get An Estimate
> Shopping Cart
> My Account
[/et_pb_text][et_pb_button global_parent="4525″ _builder_version="3.0.93″ button_text="CONTACT US" button_url="http://fotorecord.com/contact-us/" url_new_window="off" button_alignment="left" background_layout="light" custom_button="on" button_text_color="#ff0066″ button_bg_color="rgba(109,109,109,0)" button_border_color="#ff0066″ button_icon="%%24%%" button_icon_color="#ff0066″ button_icon_placement="right" button_text_color_hover="#ff0066″ button_bg_color_hover="rgba(255,255,255,0)" button_border_color_hover="#ff0066″ saved_tabs="all" button_text_size="16″ button_text_size__hover_enabled="off" button_text_size__hover="null" button_one_text_size__hover_enabled="off" button_one_text_size__hover="null" button_two_text_size__hover_enabled="off" button_two_text_size__hover="null" button_text_color__hover_enabled="on" button_text_color__hover="#ff0066″ button_one_text_color__hover_enabled="off" button_one_text_color__hover="null" button_two_text_color__hover_enabled="off" button_two_text_color__hover="null" button_border_width__hover_enabled="off" button_border_width__hover="null" button_one_border_width__hover_enabled="off" button_one_border_width__hover="null" button_two_border_width__hover_enabled="off" button_two_border_width__hover="null" button_border_color__hover_enabled="on" button_border_color__hover="#ff0066″ button_one_border_color__hover_enabled="off" button_one_border_color__hover="null" button_two_border_color__hover_enabled="off" button_two_border_color__hover="null" button_border_radius__hover_enabled="off" button_border_radius__hover="null" button_one_border_radius__hover_enabled="off" button_one_border_radius__hover="null" button_two_border_radius__hover_enabled="off" button_two_border_radius__hover="null" button_letter_spacing__hover_enabled="off" button_letter_spacing__hover="null" button_one_letter_spacing__hover_enabled="off" button_one_letter_spacing__hover="null" button_two_letter_spacing__hover_enabled="off" button_two_letter_spacing__hover="null" button_bg_color__hover_enabled="on" button_bg_color__hover="rgba(255,255,255,0)" button_one_bg_color__hover_enabled="off" button_one_bg_color__hover="null" button_two_bg_color__hover_enabled="off" button_two_bg_color__hover="null" /][/et_pb_column][/et_pb_row][/et_pb_section]