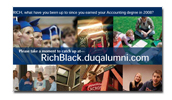 Are you sick of putting labels on envelopes, postcards, and self mailers?
Ever deliver a mailing to the Post Office and have it rejected?
Want to know how to optimize postage on direct mail?
You should work with us – We have the full-service ability to procure mailing lists, CASS-Certify / NCOA clean, insert, tab, inkjet address, match, assemble all under one roof with our offset and digital printing equipment.  Why send millions of emails with little or no response when you can send personalized direct mail with a higher response rate?
Contact us today to learn how; Contact info@fotorecord.com or Paul at 724-837-0530 x 14.