Black Book Dealer Marketing Program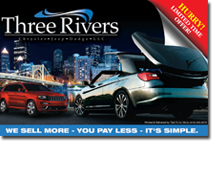 Need a new sales channel for profitable auto sales every month?  Here is a highly-effective packaged program for your dealership: Hearst Black Book Auto Data.  This data is compiled daily and in real time from auto auctions all over the country – you can learn more here: https://www.hearst.com/business-media/black-book.php.
Simply supply your existing client data including make model year and VIN number and we can produce a highly personalized direct marketing piece for your dealership.  The results from this project have been outstanding – our most recent client sent 4000 pieces and sold 10+ cars in the first week just from this program.
Contact Paul at the Fotorecord Print Center today for more details on this program – 724-837-0530 or info@fotorecord.com